Welcome to Powerscourt National School
Powerscourt N.S. is a Church of Ireland primary school located just off the Cookstown road, in the historical and quaint village of Enniskerry.
The Acting Principal is Stephen Middleton. The teaching and learning team in Powerscourt N.S. is comprised of..
Junior and Senior Infants – Jane Honner
First and Second Classes – Stephen Middleton
Third and Fourth Classes – Rachael Kinkead
Fifth and Sixth Classes – Caroline Watchorn
SEN Teacher – Séan O'Connor
SNA – Wendy Fisher
Secretary – Hazel Thompson
Caretaker /Cleaner – Paul Coster
Powerscourt N.S. teaches the NCCA Primary School Curriculum (1999). English, Gaeilge, Maths, Religion, Science, History, Geography, Music, Drama, Art, SPHE and PE are the subjects that are covered, with particular subject specific skills being focused on at age- appropriate levels e.g map reading, debating, interviewing etc.. If you are interested in finding out more details about the subjects and content covered, the full detail can be found on the NCCA's website.  All teaching and learning is conducted in a child-centered and inclusive manner. http://www.ncca.ie/en/Curriculum_and_Assessment/Early_Childhood_and_Primary_Education/Primary-Education/Primary_School_Curriculum/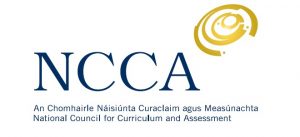 Upcoming news
End of School year 2017/2018 on Friday June 29th!
Beginning of new academic year 2018/2019 Thursday 30th August!
Recent news
We celebrated a very special birthday in May! Read about us in the Irish Times, we made the front cover! The link is below.
Powerscourt N.S. celebrates 200th birthday!
3rd to 6th class are performing 'Olivia' the musical in the Mermaid Theatre Wednesday 6th December, 2017. Tickets are available from the Mermaid Theatre, if you follow the link below. http://www.mermaidartscentre.ie
Congratulations to 3rd and 4th class and Ms. Kinkead who came 5th in the All Ireland Reel Life Science video competition. Check out the video here!